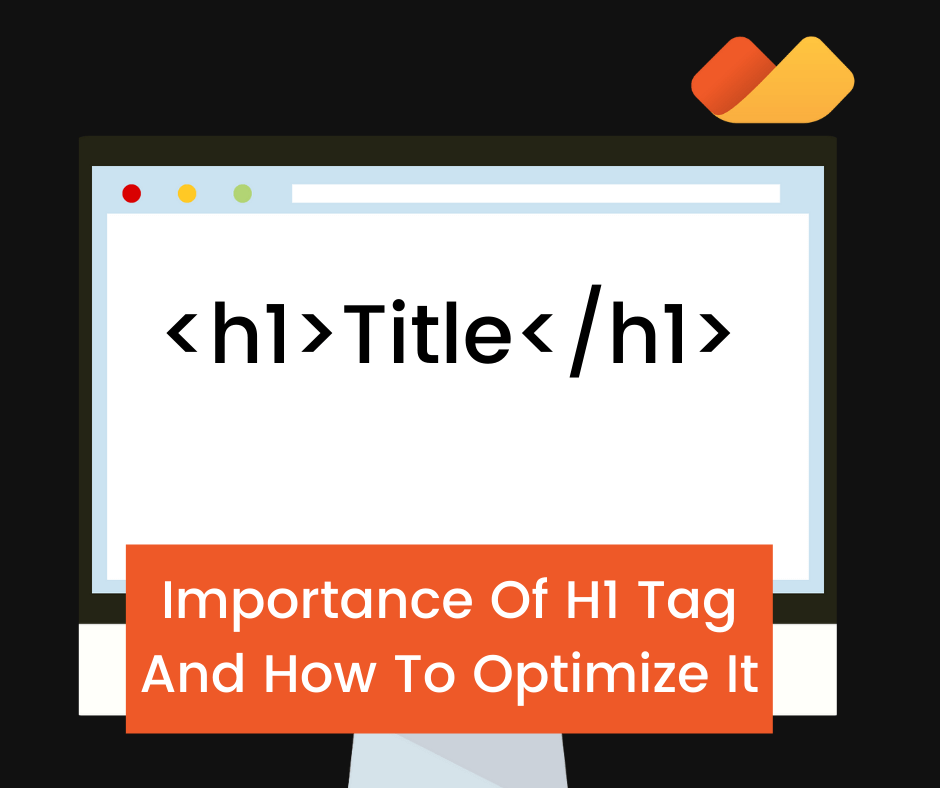 22 Nov

Importance Of H1 Tag And How To Optimize It

Companies have been using search engines since the beginning of the internet to find new customers. Search Engine Optimization is an effective process to influence your web pages to rank for specific keywords or terms. In order to make your web page show up on the top of the SERP, you will need to take care several steps.

Meta tags are one such feature that influences rankings. However, one of the most important things is to optimize your H1 tags.
H1 Tag or Title Tag
H1 tag is also referred as the title tag and this represents what the page is about. Hence, the H1 tag is given more importance than other tags such as H2, H3, etc. If the title tag is poorly optimized, it could hurt the page rankings and can further steal traffic from pages that deserve it more.
If you want your pages to get rewarded for perfectly optimized techniques, make sure to write a title tag carefully and avoid keyword stuffing.
Importance of H1 Tag
H1 tag is not only important for SEO purposes but also has a great impact on user experience. Having an accurate H1 tag that describes your page properly will help to improve CTR (click-through rates). This in turn allows the search engines to reward your page with high rankings.
If the heading tag has an accurate description of what your product or service is, probably a user will spend less amount to figure out. If not, the customer would switch to another website if he finds the desired keywords in the H1 tag. And end up completing his purchase from another website. On average, a person spends eight seconds on his first visit to any website before switching on to other alternatives. Hence, a heading tag is the easiest way to attract your customers with the desired information they are looking for.
Optimize or Improvise H1 Tag
Here are four major factors to be considered while optimizing the title:
Relevancy
Accuracy
Readability
Keyword prominence
While writing a title for the page make sure to keep it accurate along with considering the keyword you're ranking for.
Here are some best practices to write an accurate H1 or title for the web page.
Make sure to use a unique H1 tag for every page.
Make sure to use the content relevant.
While using keywords, make sure to choose the keywords that are relevant to the website.
Try to include long-tail keywords in your heading tags.
There must be only one H1 tag for a webpage.
Make your H1 concise to be between 50-60 characters long.
Focus on creating an H1 tag that gives a great user experience.
Avoid keyword stuffing for heading tags. Also, don't be afraid of using them if you find the keywords are more relevant and add value to your posts.
What should the title tag be about?
The H1 tag should be a sentence that summarizes the purpose of the web page. It should not contain any special characters like numbers, symbols or acronyms, and should avoid promotional content.
Avoid using text or words that sound repetitive as it would sound too boring and the user might skip without giving a second thought.